Self-Cleaning Protein Skimmer 150
Regular price
$540.00 USD
Regular price
Sale price
$540.00 USD
Unit price
per
Sale
Sold out
Available Today!  Get Yours Now
Welcome to the patent-pending automatic self-cleaning protein skimmer!  The novel rectangular design completely eliminates the skimmer cup and neck.  The skimmate/ gunk accumulation zone has a fully automated, digitally-controlled self-cleaning motor assembly.  The motor turns on once daily and the filter fleece captures the gunk and wipes the skimmer walls clean.  A large PVC drain at the top allows the liquid skimmate to be collected into a large (not included) reservoir.  If you are sick of skimmer maintenance, this is for you!

Designed for systems up to 200 gallons.  With the space-saving design, larger systems can have multiple adjacent units inside the sump.  Contact us for sizing or space considerations.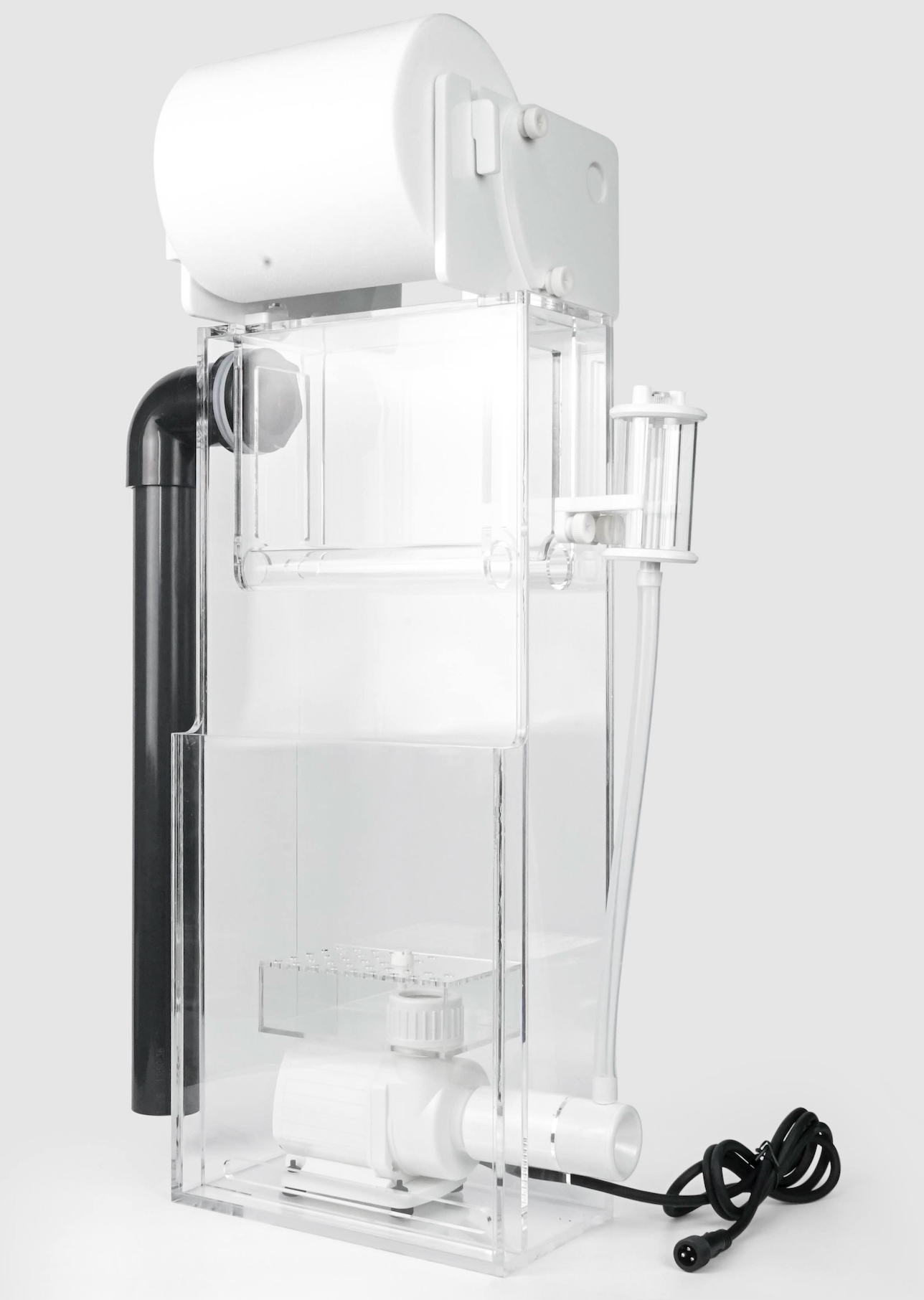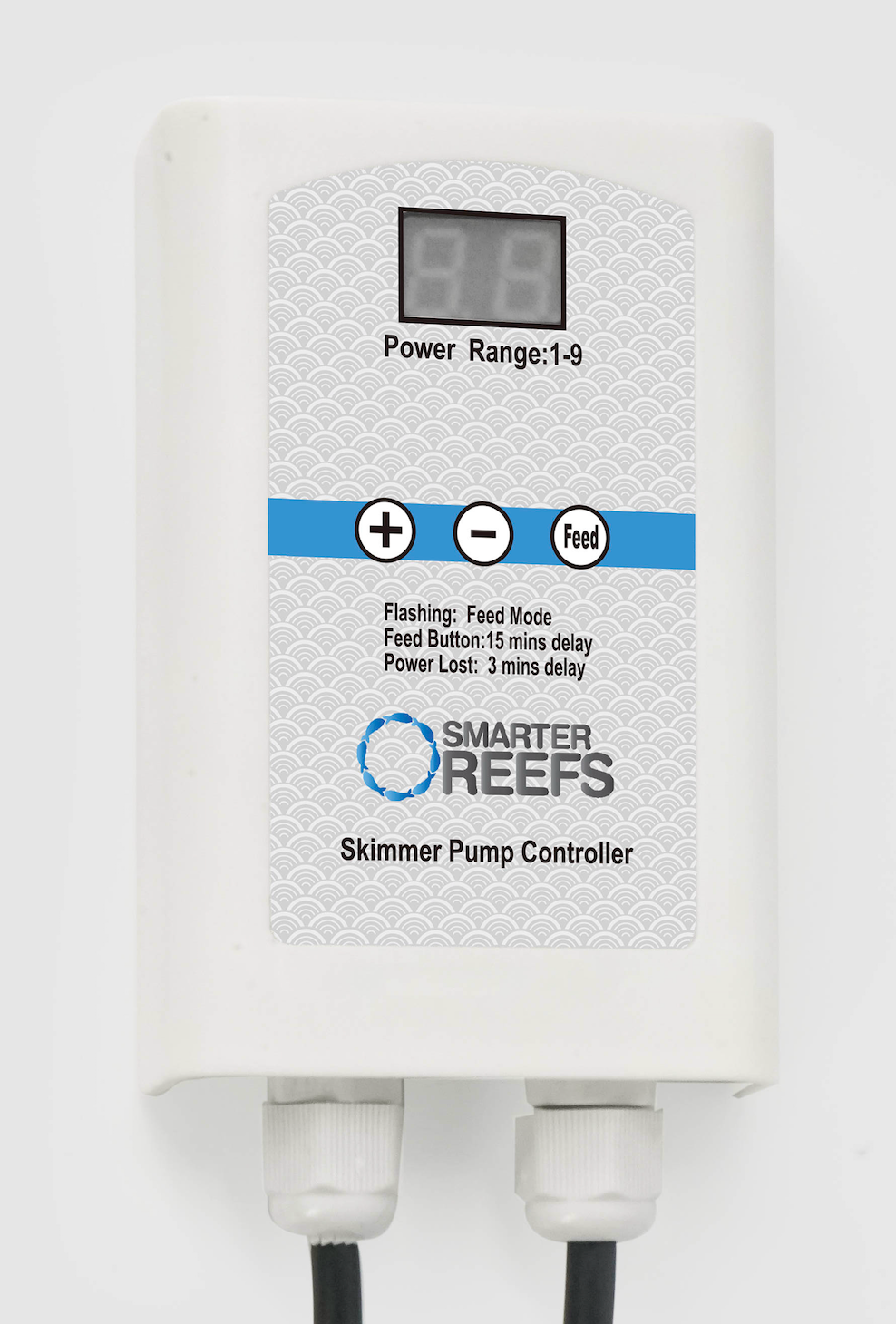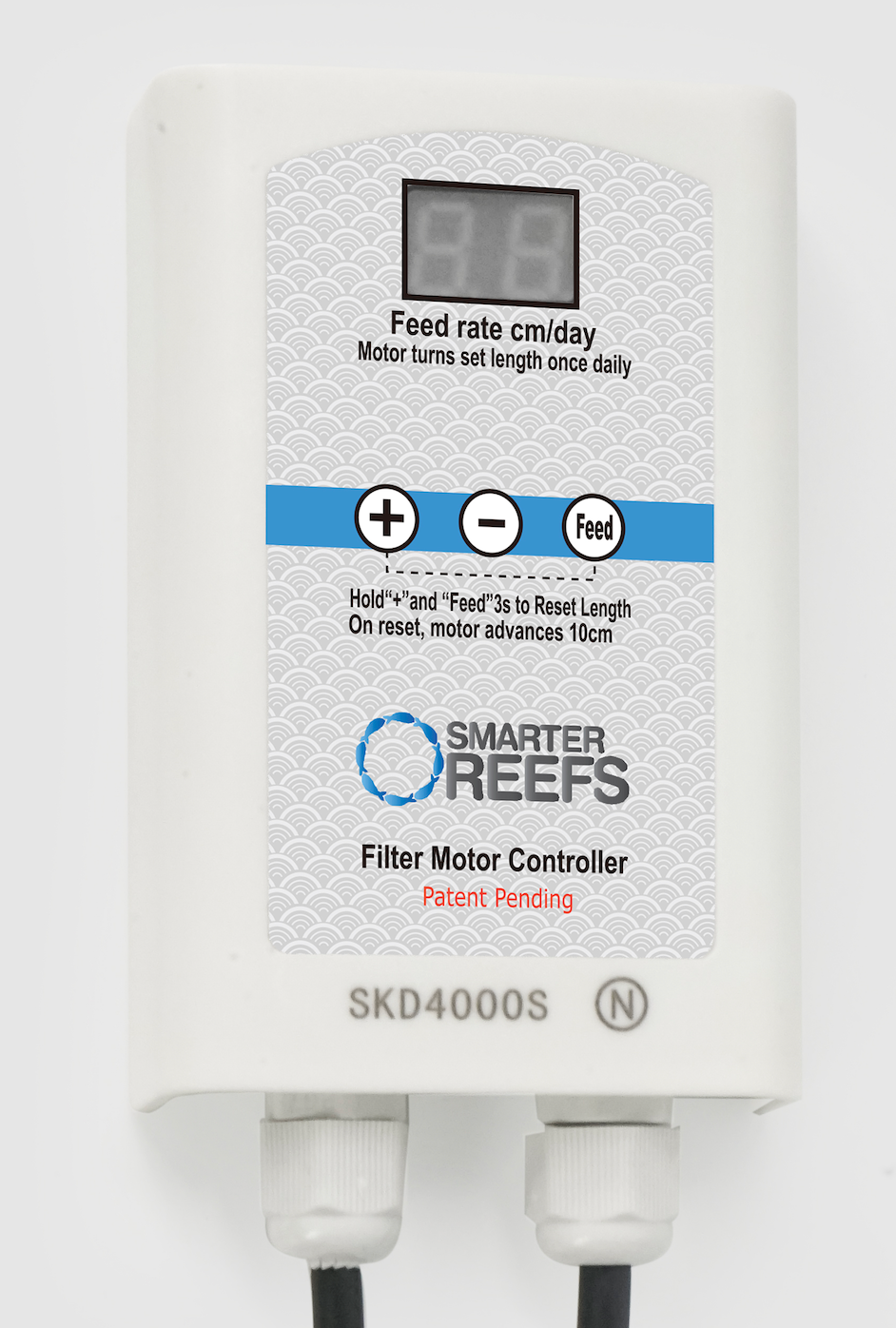 Specifications
Pump: Controllable DC 45W 4000L/Hr Pump
Air Draw: 1500 L / Hr max
Ratings: 200 gallon heavy stocked reef
Footprint: 8.5" x 4.5"
Materials: Cast-Acrylic
Self Cleaning Motor: 12V, 3 RPM DC Motor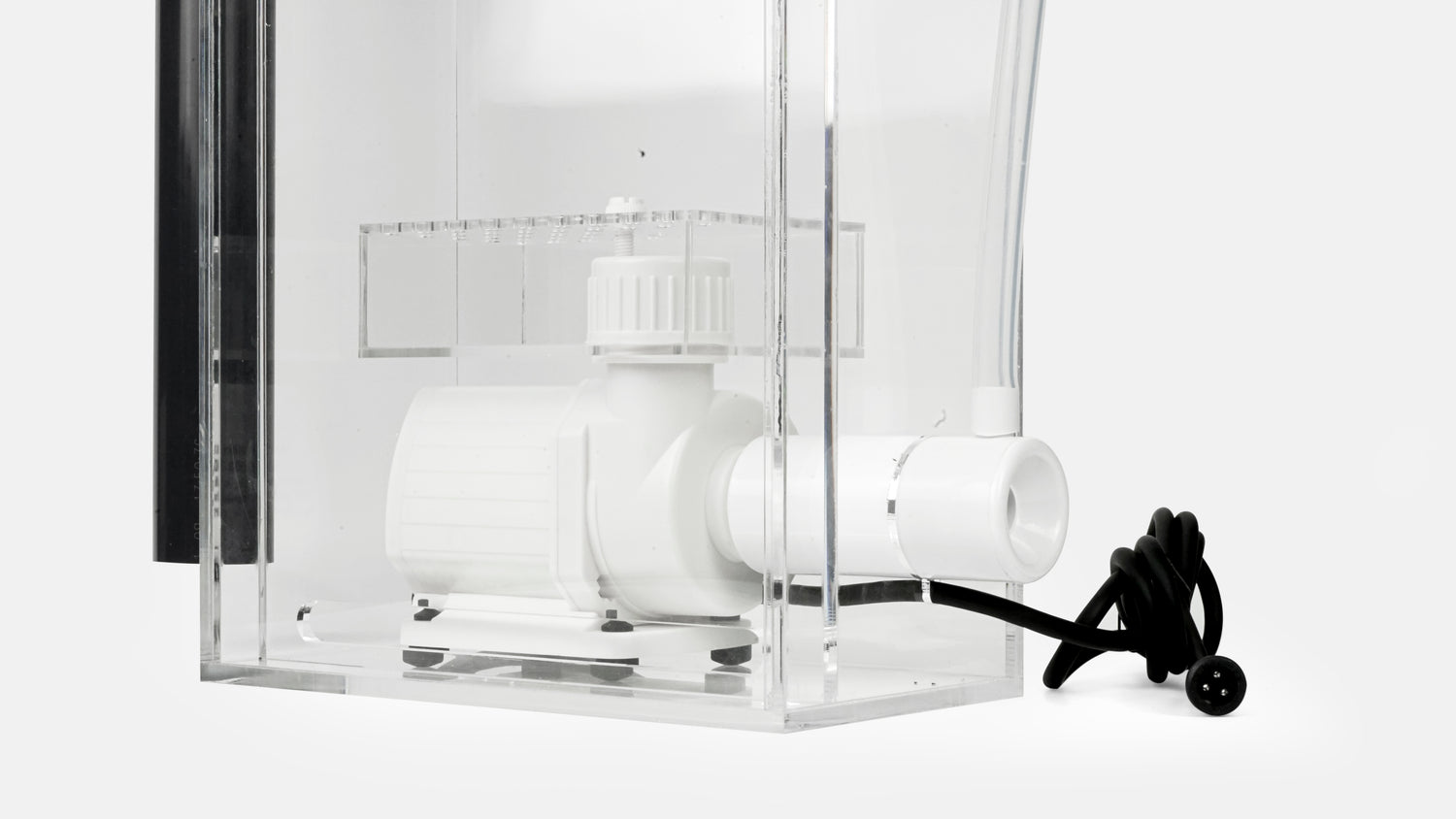 Powerful and Quiet DC Pump
Our controllable brushless DC pump is powerful and quiet. Includes 40W UL-certified power supply, venturi-connector and bubble diffuisng chamber. Controller features include delayed-start (3 mins) and feed mode (15 mins).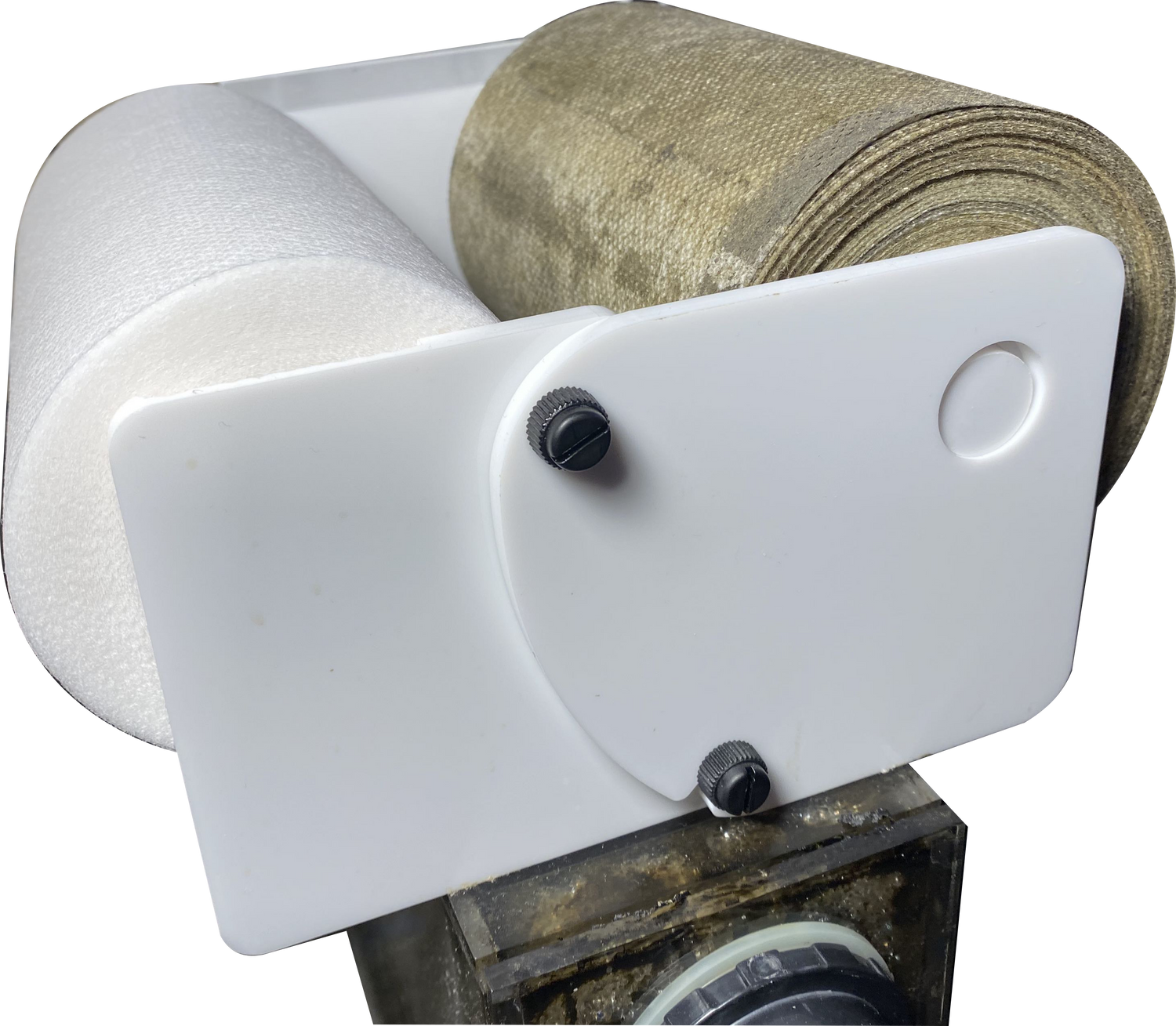 Automatic Self-Cleaning
The top asssembly holds a roll of filter fleece, and the digitally controlled motor turns on and rotates once daily. The skimmate / scum accumulates on the filter fleece, and the filter fleece wipes the inner skimmer walls clean. Periodically, the dirty roll is discarded and replaced with a clean roll. Rolls last 3 months or more.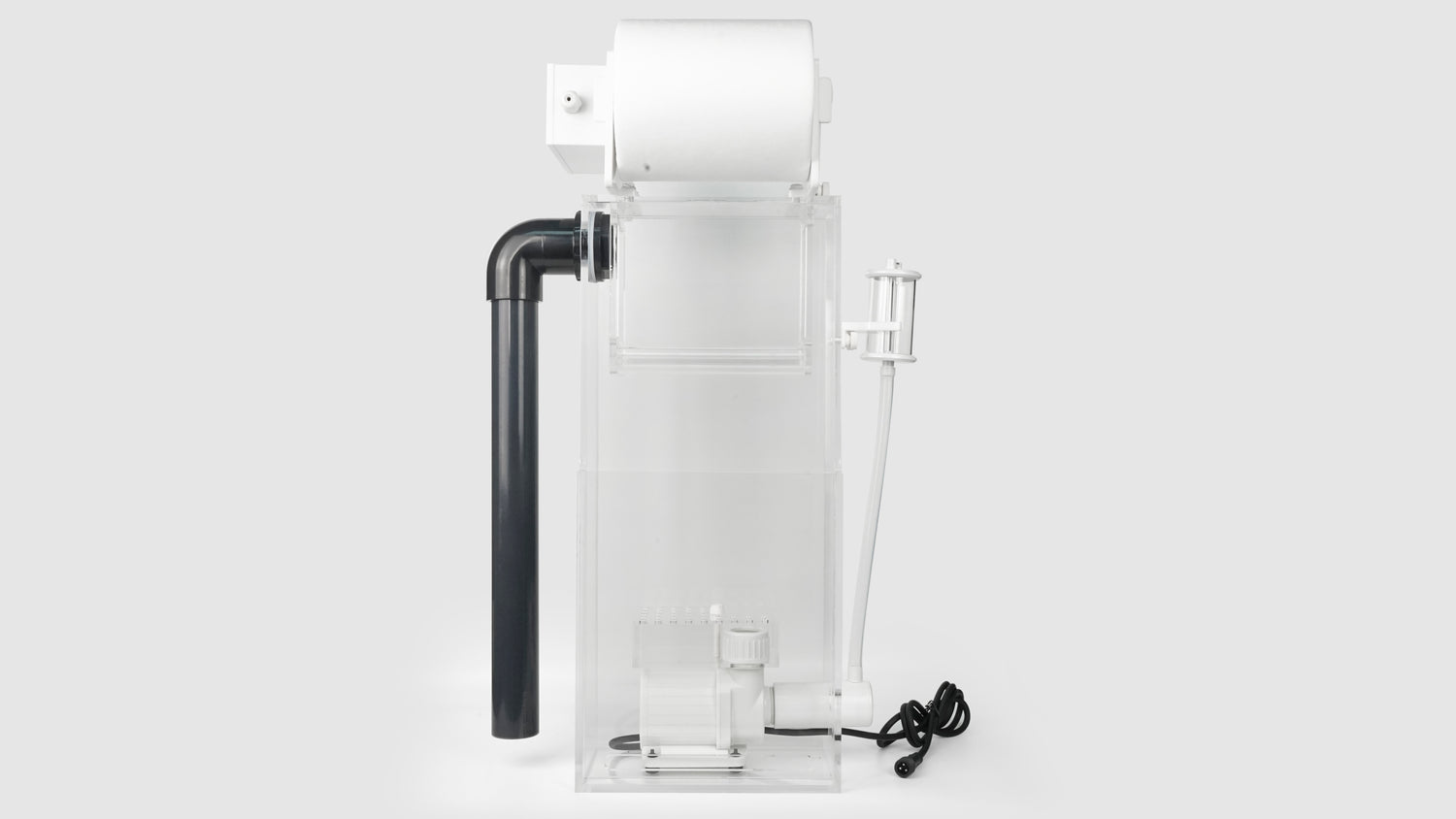 Ultra Low Maintenance
Filter fleece will last 3 month or more, depending on how you set the motor controller. Available large reservoir holds over 1 gallon of liquid skimmate. You can easily go months without having to touch the skimmer. Never mess with a skimmer cup and neck again!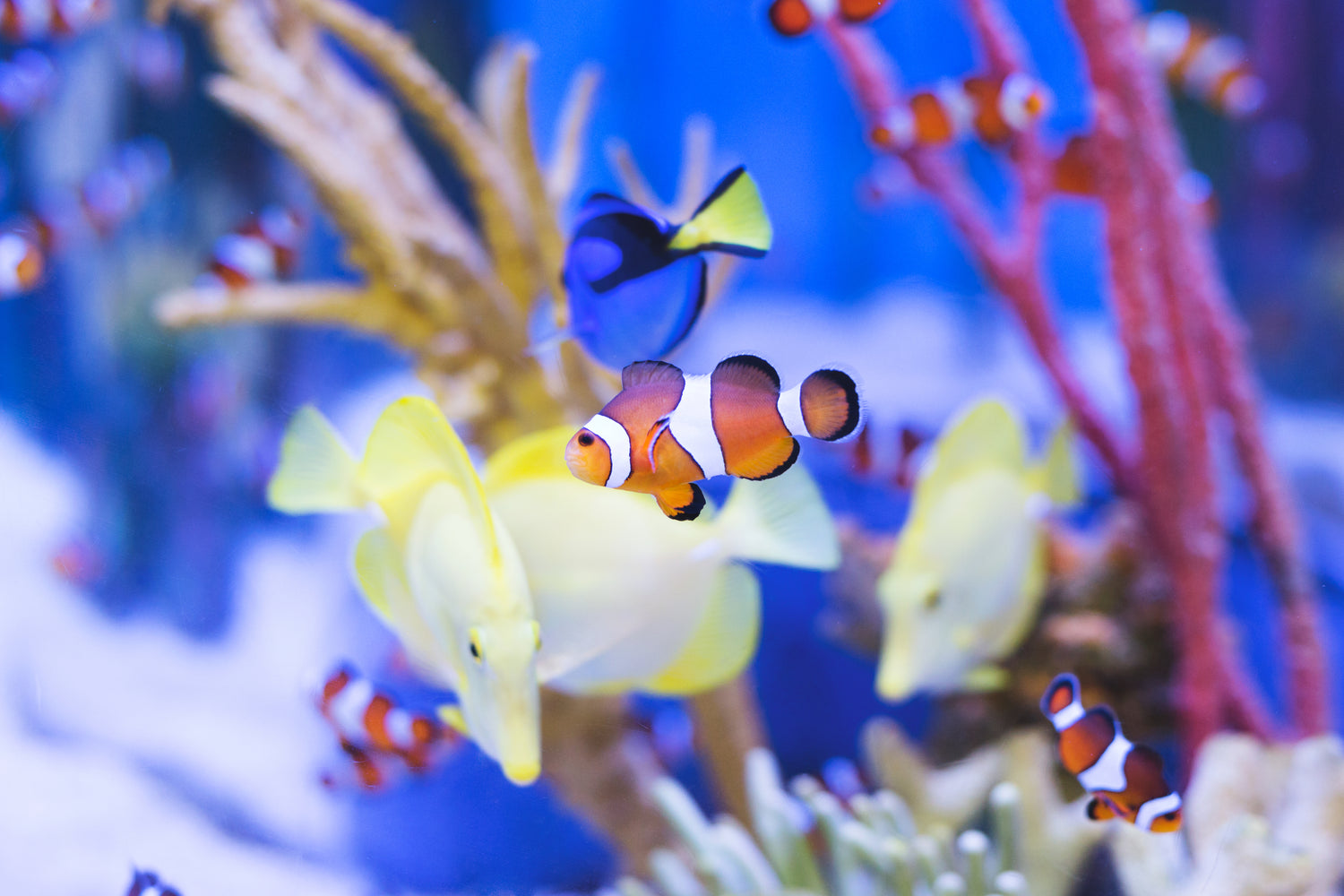 For 100-200 Gallon Aquariums
The powerful DC pump and space-saving design means the skimmer can clean a heavily stocked 100 gallon (400L) aquarium or a more lightly stocked 200 gallon (800L) aquarium.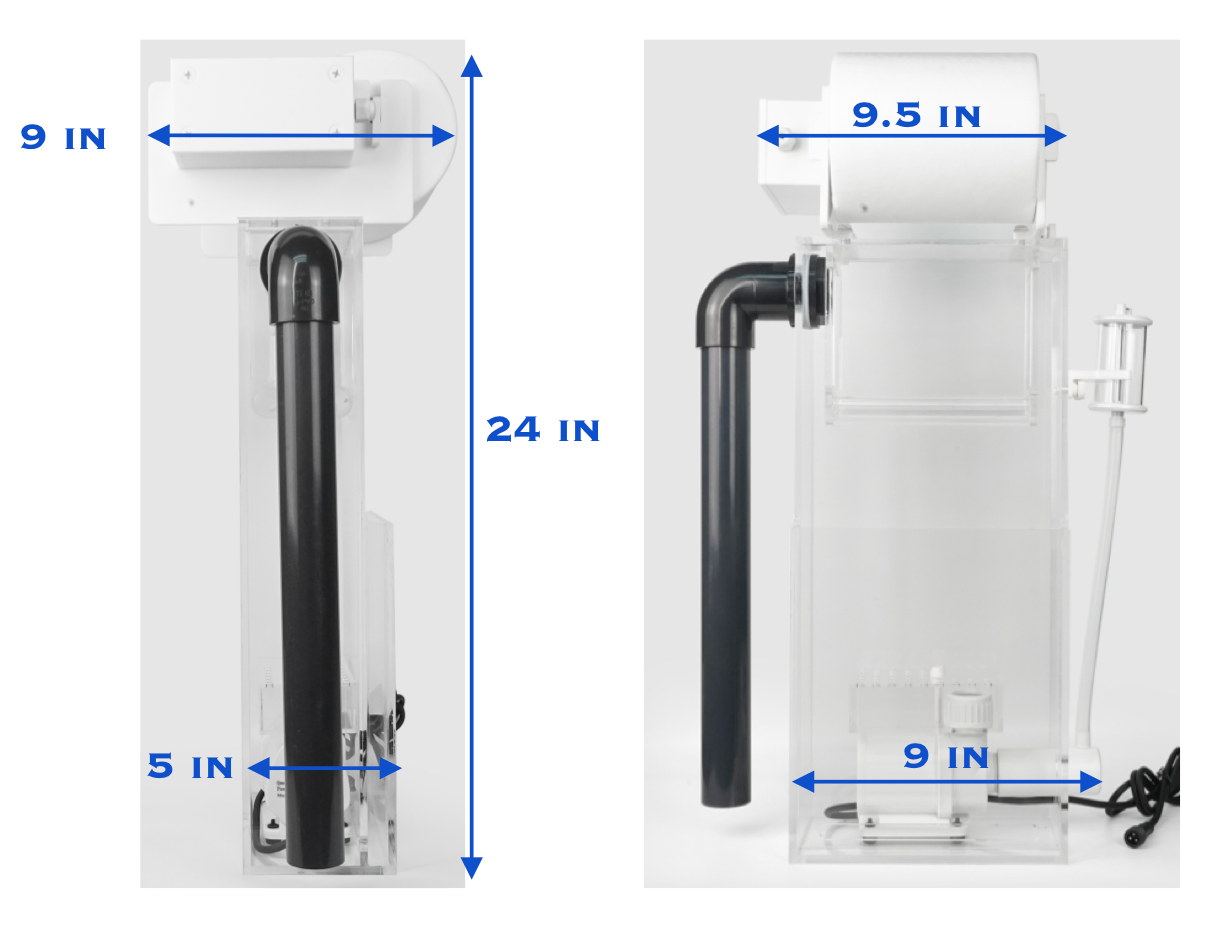 Will it Fit?
Fits easily in 40 Breeder sumps. Fits in 20H sumps with some planning. Requires about 28-30 inches vertical height under aquarium stand for maintenance.
Printable Sizing Sheet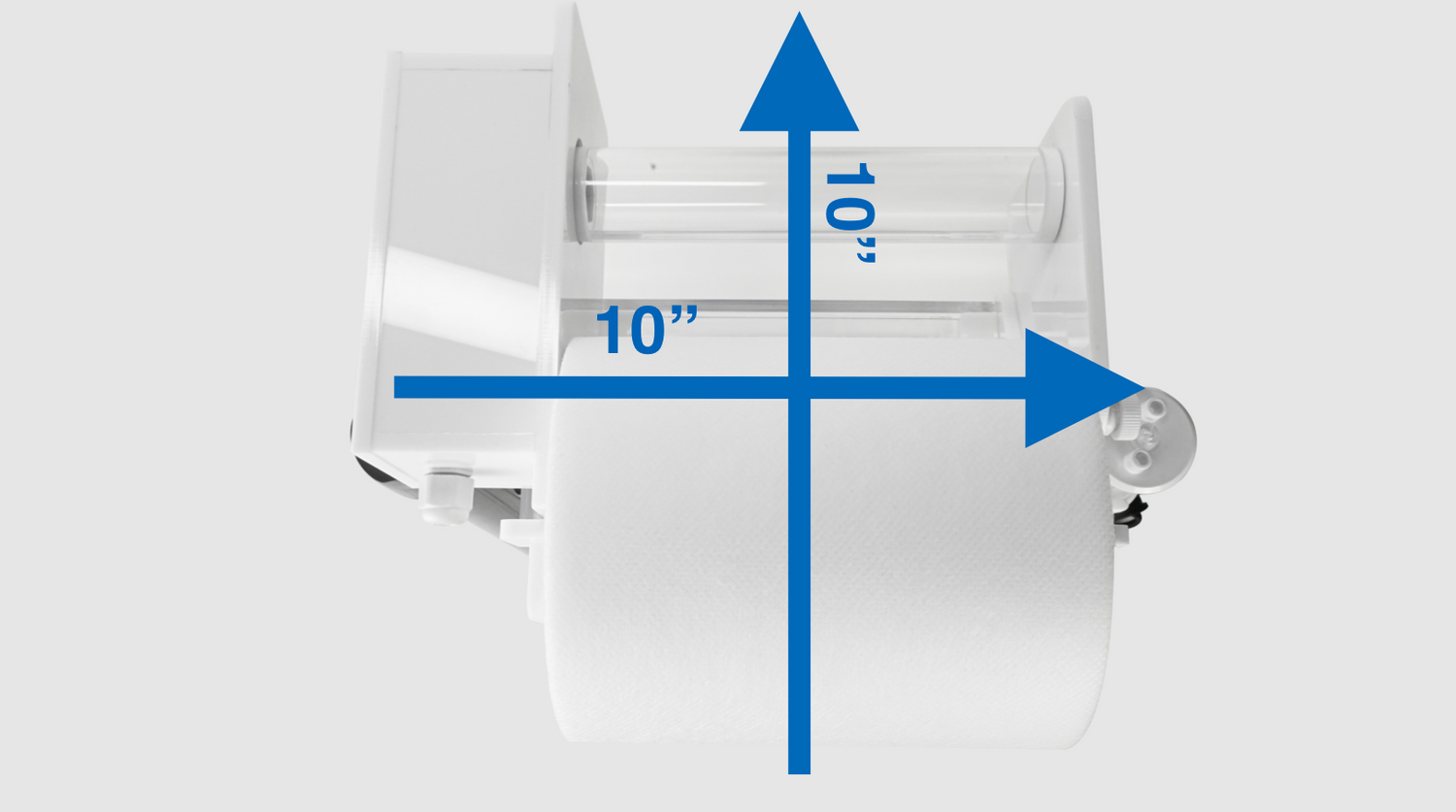 Top Down View of Self Cleaning Assembly
The self cleaning assembly requires about 10" x 10"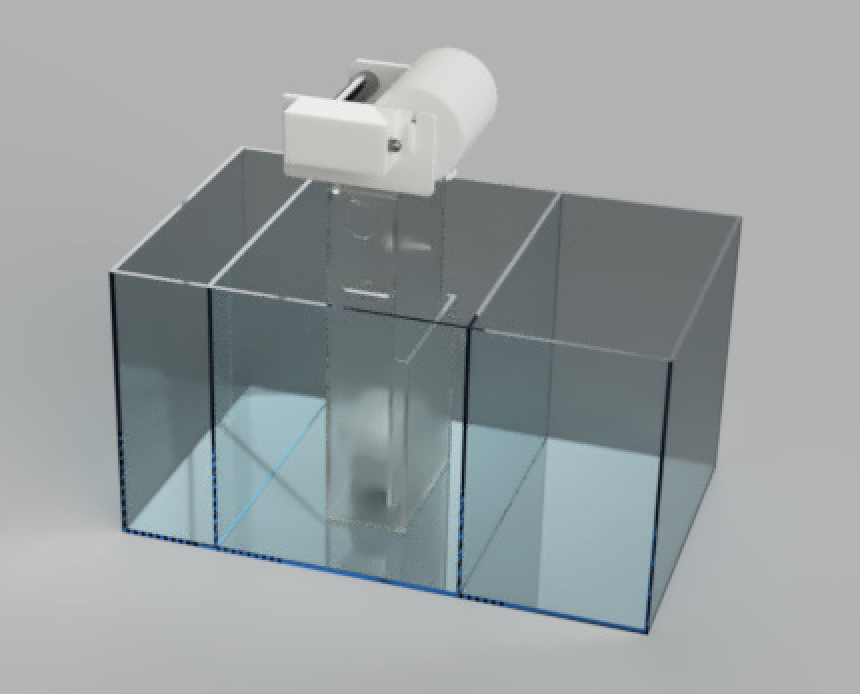 Fits in Most Skimmer Chambers
Shown is rendering of Waterbox Reef 100.3 sump. Contact us for custom renders or sizing questions.